Happy Hour Trail
Every Thursday, beginning March 2nd, you can eat, drink, and win a prize if you participate in Happy Hour Trail, hosted by Resorts Casino Hotel!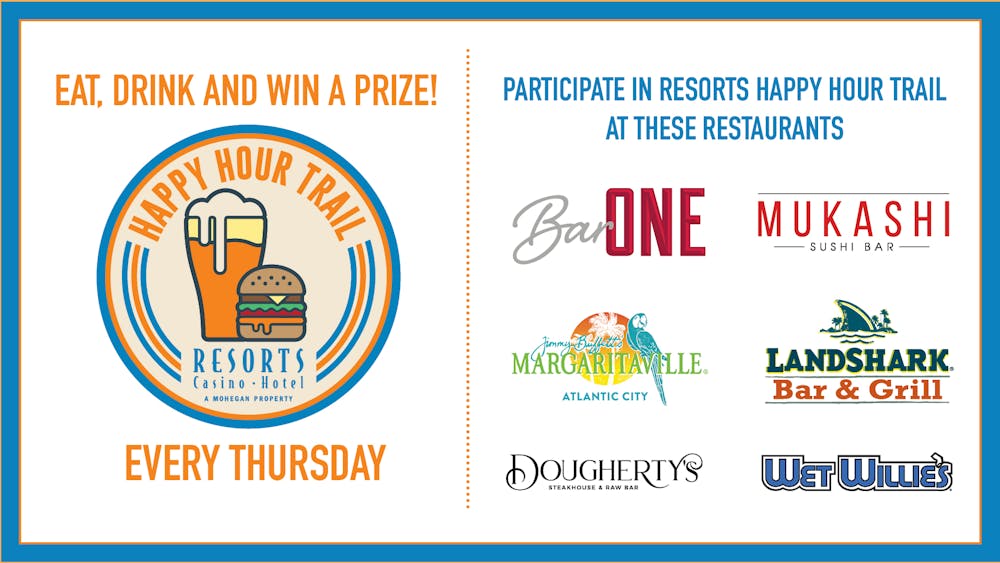 1. Pick up a punch card at any participating restaurant.
2. Make a purchase, and get your card signed.
3. Once you have made a purchase at each outlet, bring your completed card to the promotions booth to receive a gift.